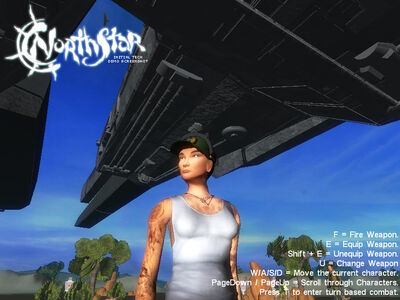 As you head out down the lines and into the Scatter, then the system details themselves will be completely random. The farther out into the Scatter you go the more alone you will be...of course sometimes you think you are the first to land somewhere only to find out that someone else had some reason to want to be REALLY alone.
Out in the Scatter, you will tend to find fully automated starports (if you find any sign of an earlier presence at all) all of which pretty much work on the honor system. This is something actually well founded in the scatter since abusing or destroying what few facilities are out here harms EVERYONE and is very frowned on by other far traders, colonists and even pirates.
Pages in category "Scatter"
This category contains only the following page.
Ad blocker interference detected!
Wikia is a free-to-use site that makes money from advertising. We have a modified experience for viewers using ad blockers

Wikia is not accessible if you've made further modifications. Remove the custom ad blocker rule(s) and the page will load as expected.